Tube and profile cutting
We offer 3D and 2D tube/profile plasma cutting. Automated CNC tube cutting provides unparalleled accuracy and speed, as well as allows to cut complex, bespoke shapes. The pipe cutter is equipped with a modern plasma cutting system that allows drilling holes as well as create marking.
If you wish to get a price offer for your requirements, kindly send us a DXF file or drawings in any other format using the contact form below or by email info@rs-steel.lv and we will get back to you.
Pipe/profile cutting machine specification: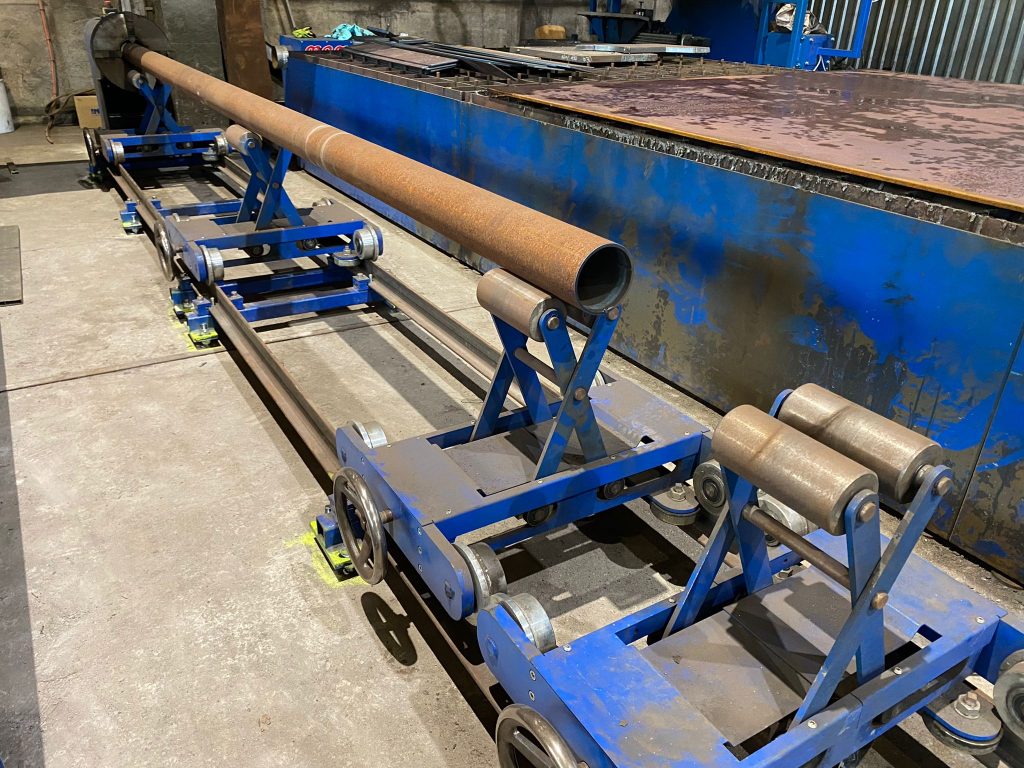 MGM Omnicut MS300
Diameter – up to500 mm
Wall thickness – up to 50 mm Lenght – up to 12000 mm